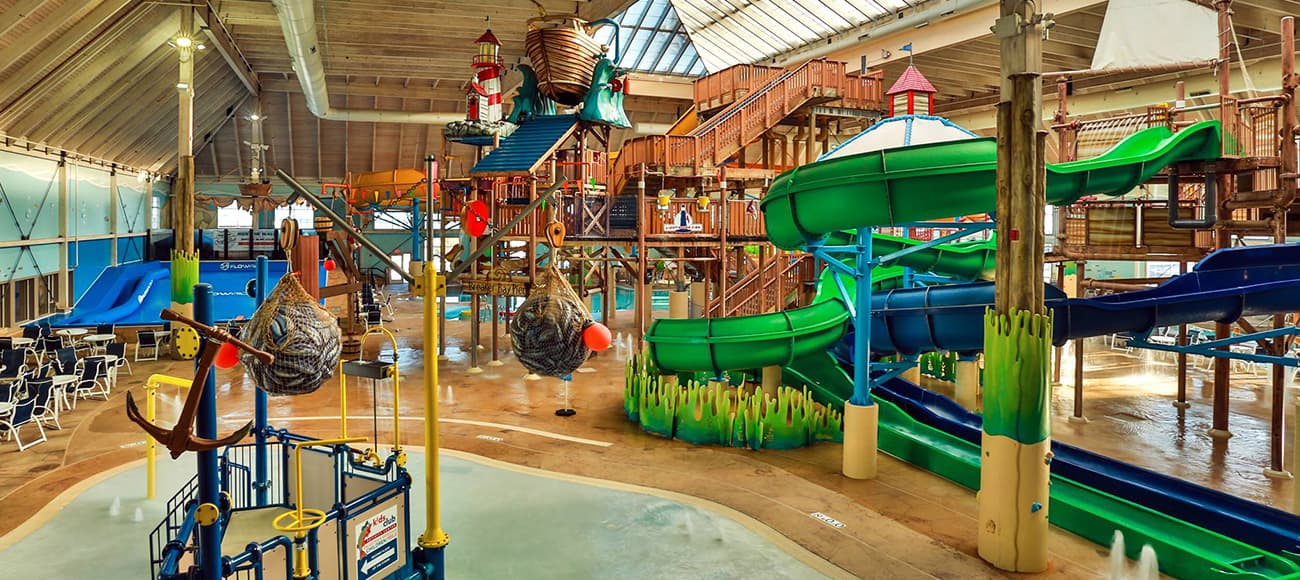 The Blue Harbor Resort and Conference Center is reminiscent of a Grand Victorian beach resort. It was originally owned and operated by The Great Lakes Companies, Inc., and is designed to capture the nautical atmosphere and adventure of the Great Lakes.
The main attraction is Breaker Bay™, the four-story, 43,000-square-foot indoor waterpark. This waterpark continues the resort's nautical ambiance as guests submerge themselves in the underwater-themed Lake Michigan adventure, with shoreline murals, oversized cattails, and rock outcroppings surrounding the massive water playground. Breaker Bay™ Waterpark features seven waterslides and four pools. It also features the four-story, 12-level interactive play center Lighthouse Pier, with a 48-foot-tall sinking ship dumping 1,000 gallons of water over the entire lighthouse every few minutes and boasting more than 60 guest-activated water effects.
Project Highlights
Waterpark net area: 31,010 square feet
Play Center: 48-foot tall sinking ship with 1,000 gallon bucket, 12 levels of water-based adventure suspension bridges, cargo nets and web crawls, 60 guest-activated water effects, "The Soaker" and "The Splashdown" 3-story tube slides, "Sammy's Slider" and "Snapper's Splash" body slides, "Skipper", "Gilligan" and "Ginger" kiddie slides, "Molly's Moat" 254 LF lazy river with plunge area
"The Recreation Pool" - 2,641 square feet of activity: "Lily Hopper" water basketball area, 3 floatables (Sea Monster, Crab and Snake), "S.S. Minnow" baby shipwreck recreation pool: 992-square-foot children's activity pool, 593-square-foot children's slide pool, zero depth entry, 15 geysers, "Turtle Tub" 472-square-foot indoor whirlpool, outdoor leisure pool with portable bar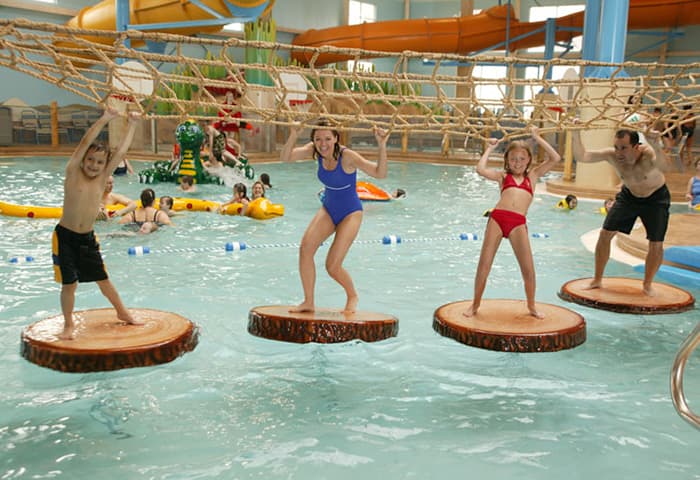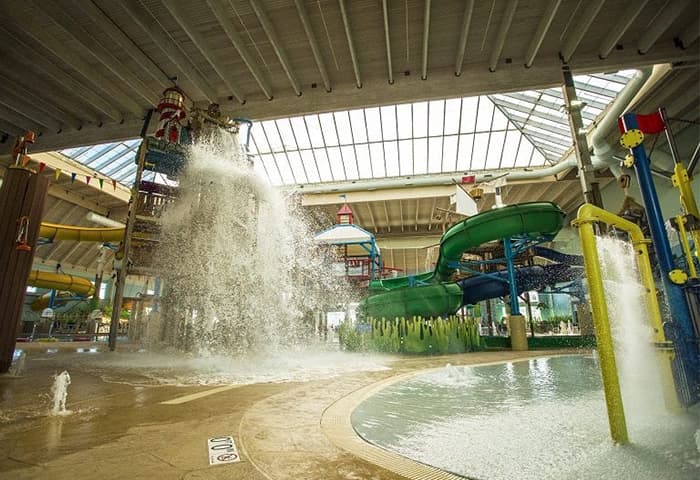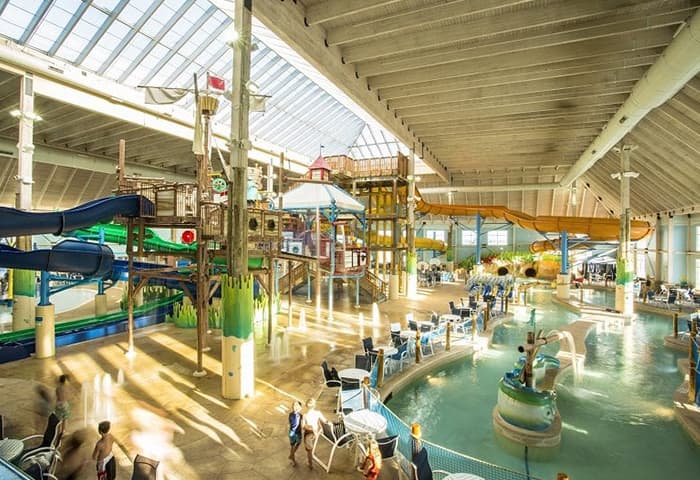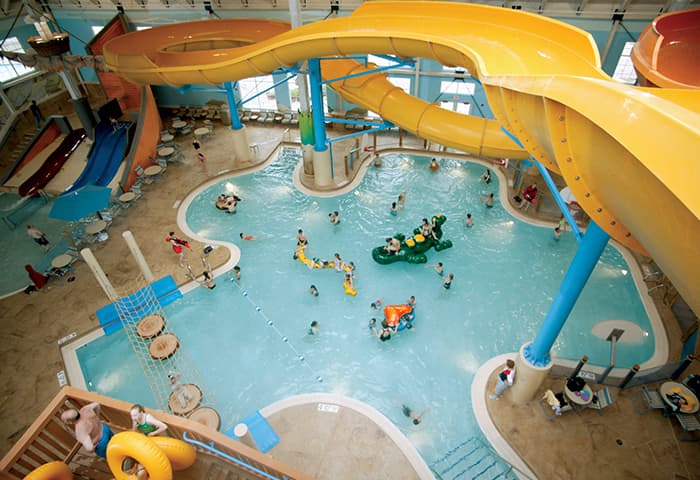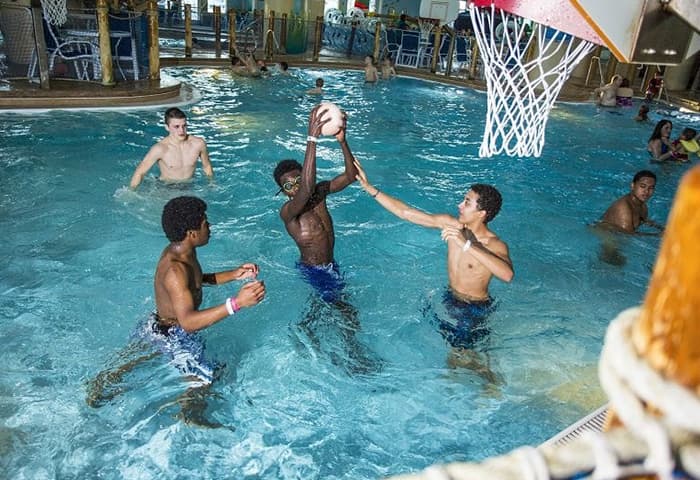 You may also be interested in learning about these innovative projects.
Are you looking for a streamlined waterpark design-build solution? Neuman Group can help.
Get in touch