Copa Cabana Resort Hotel & Suites
Location:
Wisconsin Dells, Wisconsin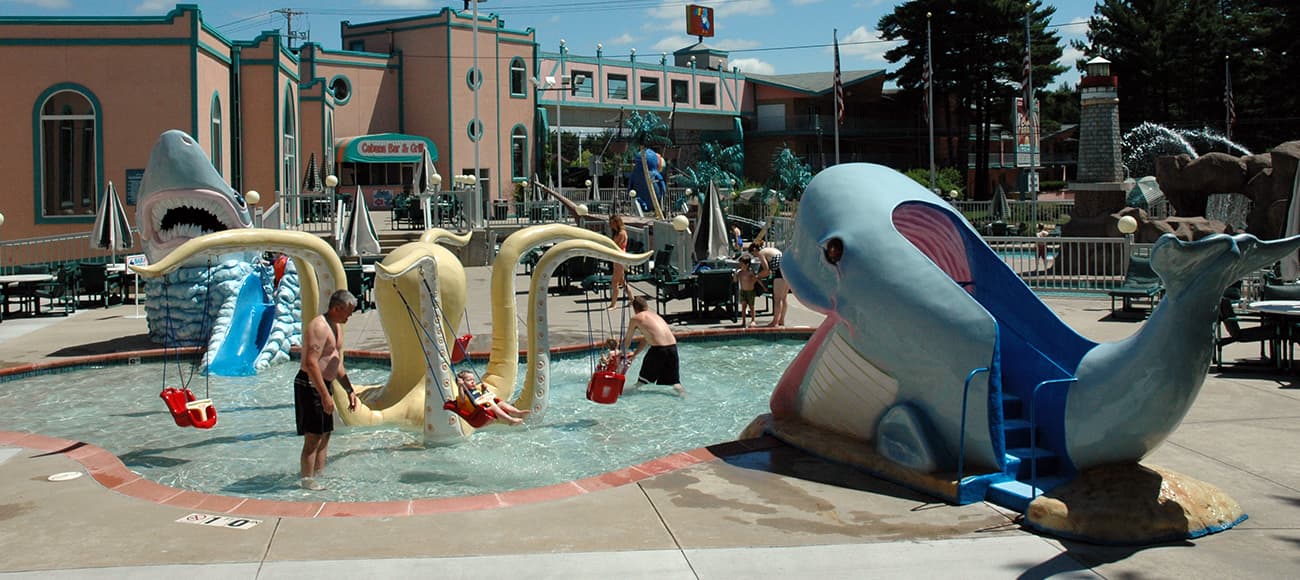 This pirate-themed waterpark has been designed specifically for children ages 12 and younger. It provides visitors with the benefit of smaller crowds and no long lines, which is key for little ones.
The outdoor activity pool starts at zero depth, then gradually reaches 24 inches. The centerpiece of the outdoor pool is a pirate ship water play structure, which includes a spiral waterslide, waterfalls, geysers and dumping buckets, as well as other features. Kids' imaginations can run wild as they explore the pirate ship and pretend to be riding on the high seas. The six-inch-deep wade pool features a colorful pelican spray structure and baby bungee swings. An extra large whirlpool spa seats 20 people and is conveniently located next to the shallow pool areas so that parents can have a relaxing soak while keeping an eye on their children.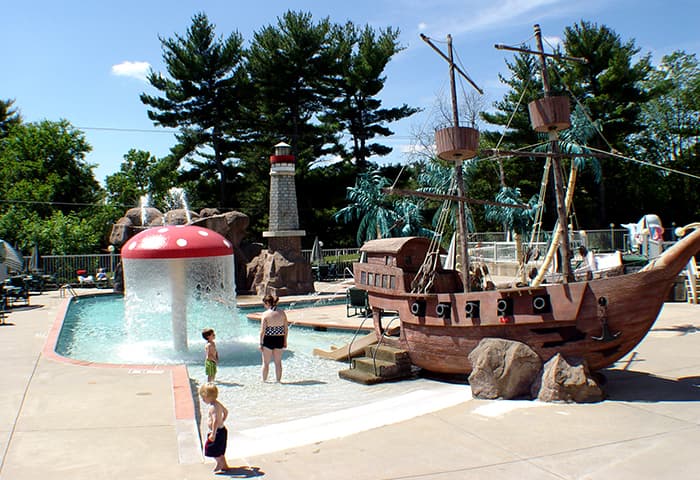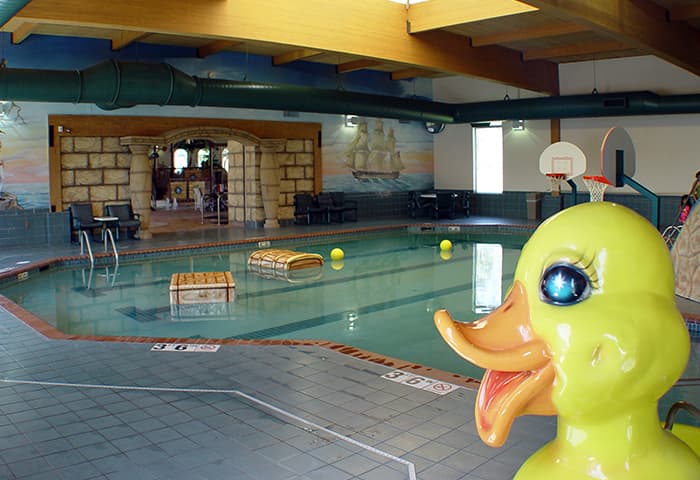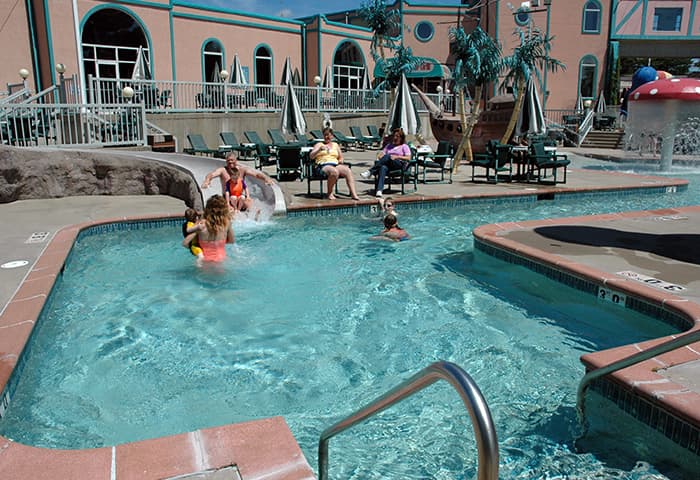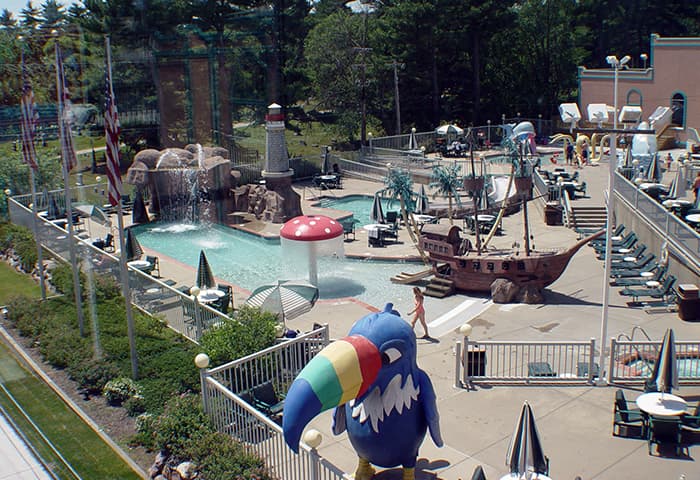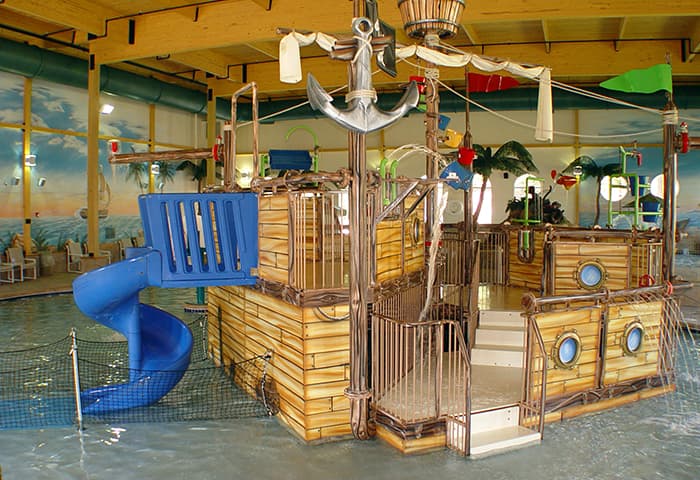 You may also be interested in learning about these innovative projects.
Are you looking for a streamlined waterpark design-build solution? Neuman Group can help.
Get in touch