Grand Harbor Resort & Waterpark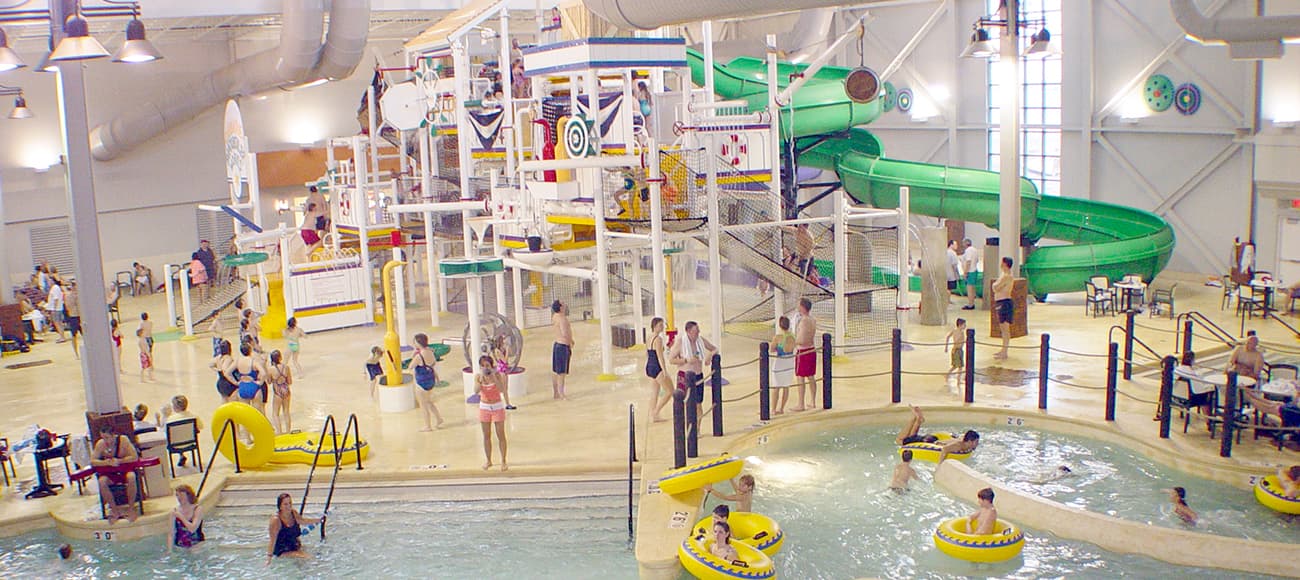 A Mississippi River theme abounds at the Grand Harbor Resort & Waterpark. The facility was designed to give visitors a sense of what life was like along the river during the nineteenth century. The centerpiece of the waterpark is the four-story Huck Finn II Tree House with a deck designed to look like an old-fashioned tug boat. Brightly colored smokestacks, pulleys and other interactive activities adorn the tree house and overlook the many other waterpark activities. Every 10 minutes a steamboat whistle blows, and the tree house bucket dumps 800 gallons of water. A lazy river winds around the tree house and offers a leisurely ride for both children and adults to relax and enjoy the scenery.
A popular feature of the waterpark is the tube slide which runs outside of and back into the building. Other amenities include an inner tube slide, basketball hoops, two whirlpools and various wading pools for beginner-level swimmers.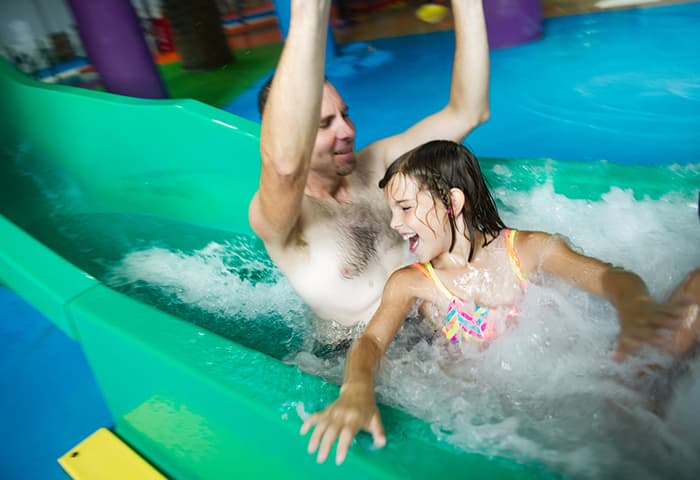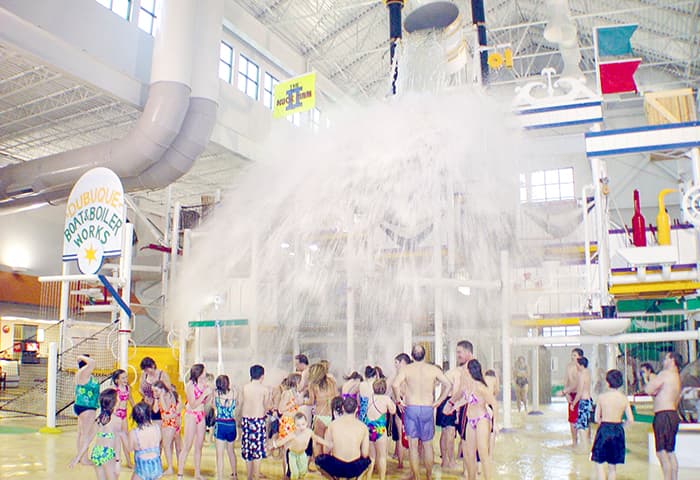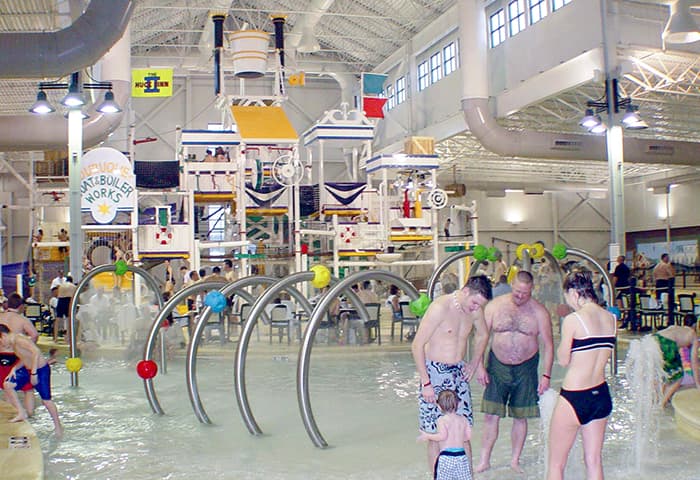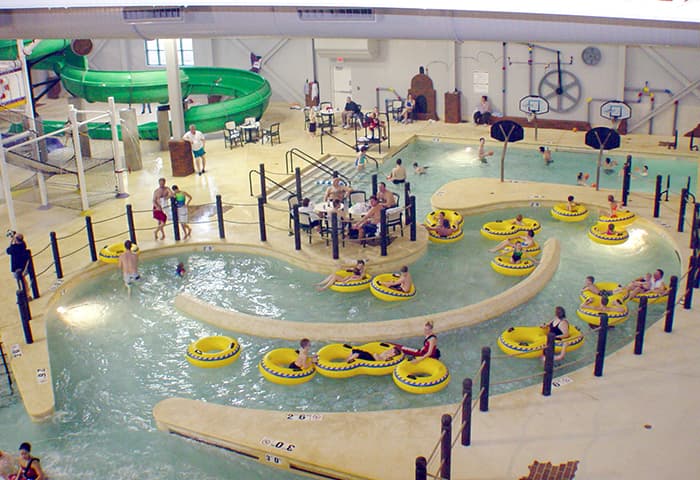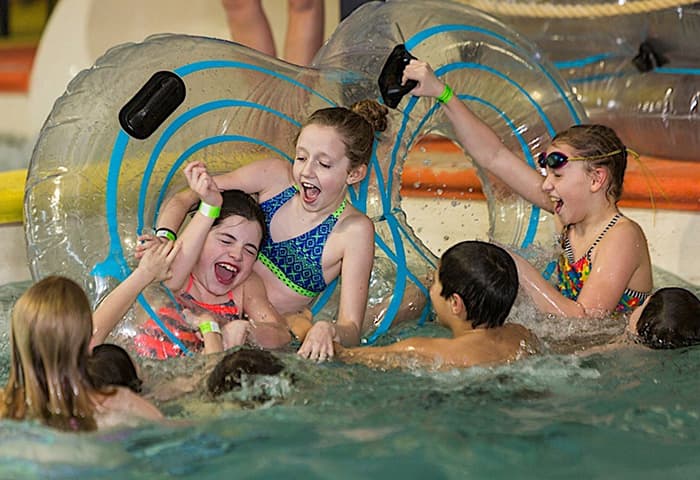 You may also be interested in learning about these innovative projects.
Are you looking for a streamlined waterpark design-build solution? Neuman Group can help.
Get in touch