Chula Vista Indoor Waterpark
Location:
Wisconsin Dells, Wisconsin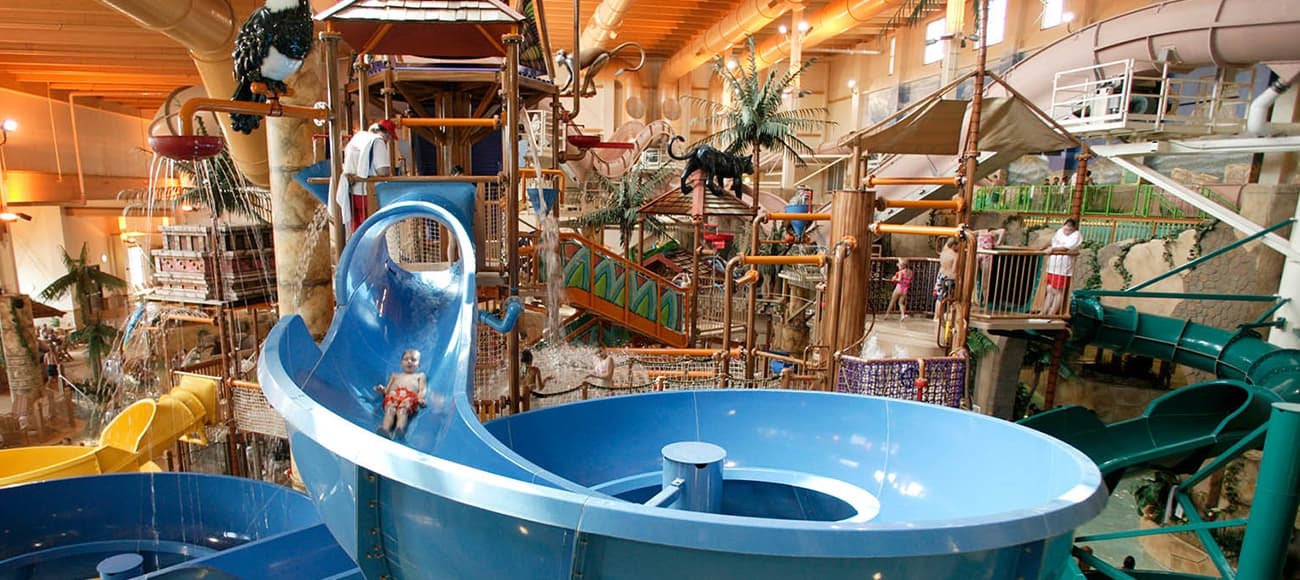 After years of planning and investments, Chula Vista Resort now accommodates and entertains guests year-round. Its expectation-exceeding amenities include luxury condominiums, multiple dining options, a full-service spa, an indoor and outdoor waterpark and many more.
The Lost Rios Waterpark has one of the country's fastest indoor water coasters, the Flyan Mayan, which gives riders a bird's eye view of the action below. The never-ending lazy river twists and turns through waterfalls, around the Lava Lagoon and kiddie play areas and amongst a luscious rain forest. The 70-person whirlpool is conveniently located by the wading pool, so that parents can relax while still keeping an eye on their little ones. Enthusiasts can catch some thrills outdoors and indoors as they drop, swirl and twirl around the various water slides. The waterpark amenities have been a major attraction factor for the resort, which has become one of the largest in the Wisconsin Dells area.
Project Highlights
Waterpark main room area: 33,500 square feet (net area), Waterpark mezzanine level area: 6,250 square feet (net area), Waterpark total net area: 39,750 square feet
421 LF lazy river
1,757-square-foot activity pool area
5,800-square-foot activity structure pad/pool area
1,632-square-foot children's activity pool area
246-square-foot whirlpool
230 LF super bowl
3-lane 330 LF Whizard mat racer
167 LF speed slide
474 LF 1-2-person inner-tube slide
413 LF 1-2-person inner-tube slide
635 LF zip coaster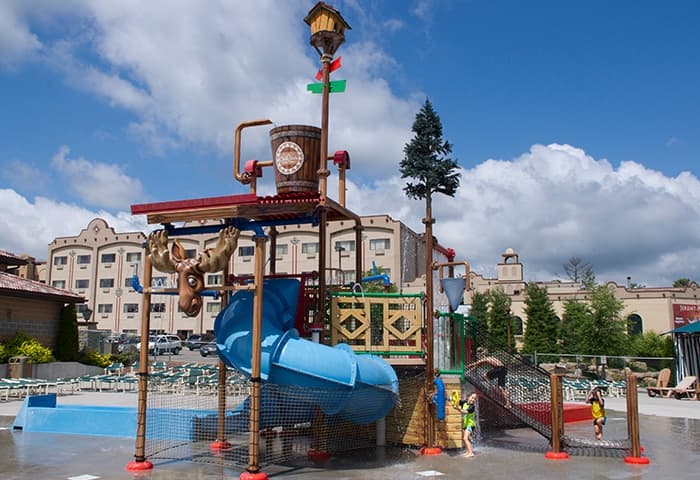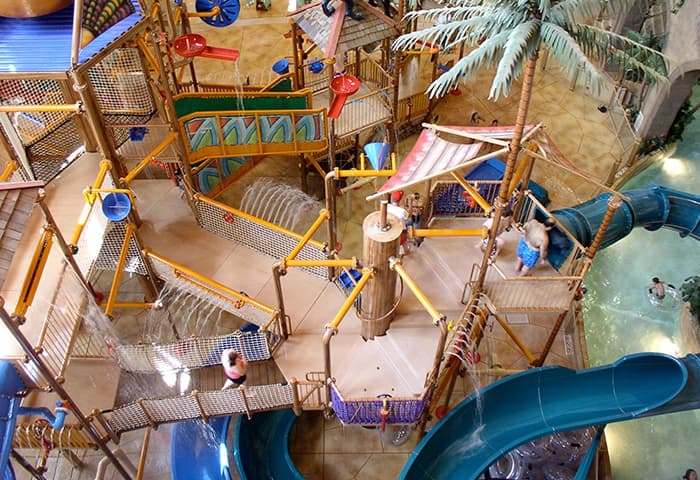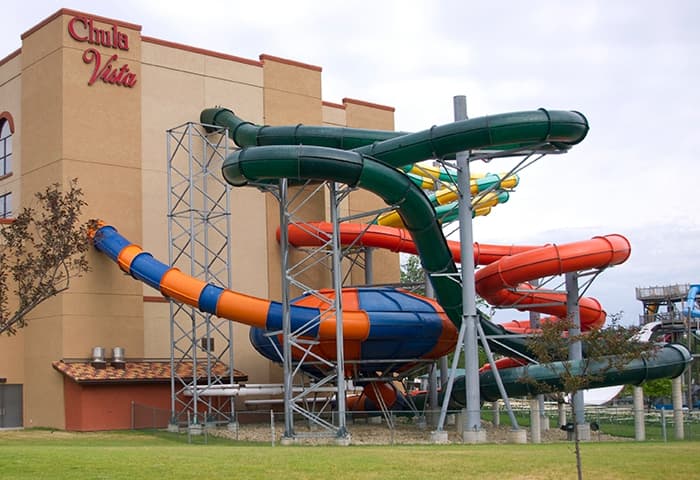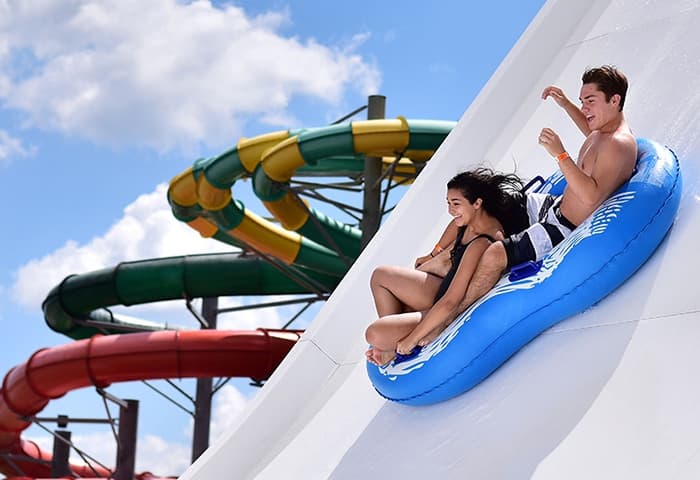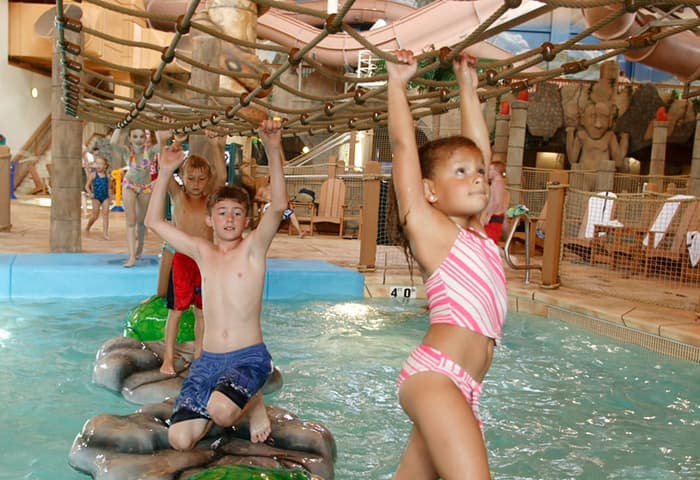 You may also be interested in learning about these innovative projects.
Are you looking for a streamlined waterpark design-build solution? Neuman Group can help.
Get in touch