The Splasher's of the South Seas - Canad Inns
Location:
Grand Forks, North Dakota
As the largest indoor waterpark in North Dakota, Splasher's of the South Seas at Canad Inns Destination Center has something for everyone––from the exhilarating Rarotonga cannon bowl slide and Tasman Seas activity pool to the long and winding East Australian Current lazy river.
The Canad Inns resort chain prides itself on being "Your Destination Centres," and made no exception with this resort. The artistic theming of the waterpark creates a tropical experience that draws families from all over. The atmosphere gives guests a sense of arrival; they are transformed into another world as they navigate through the themed water features, murals and visually stimulating surroundings.
Project Highlights
Waterpark net area: 25,000 square feet
Amenities: The Rarotonga (cannon bowl slide), 1,070-square-foot The Tasman Sea (activity pool), 3,172 square-foot The Coral Sea (kiddy pool) and Banda Sea (slide pool), 2 flume rides, 230 LF The East Australian Current (lazy river), 400-square-foot The Malucca Sea adult hot tub, 4,880-square-foot The Kids Play Area with Water Bucket, The Great Barrier Reef (concession stand), 13 rentable cabanas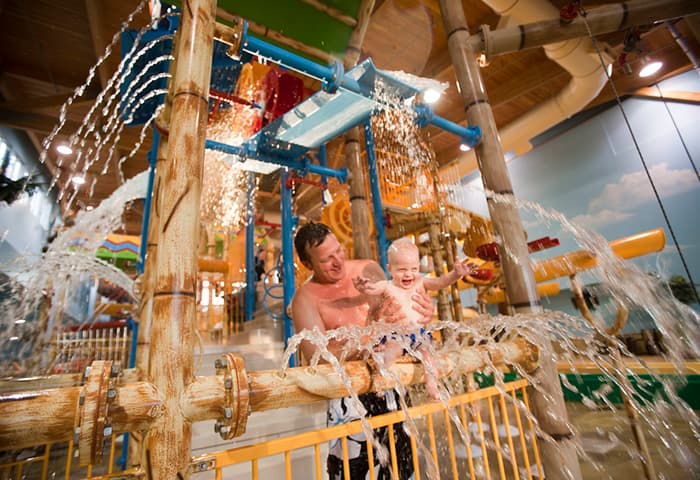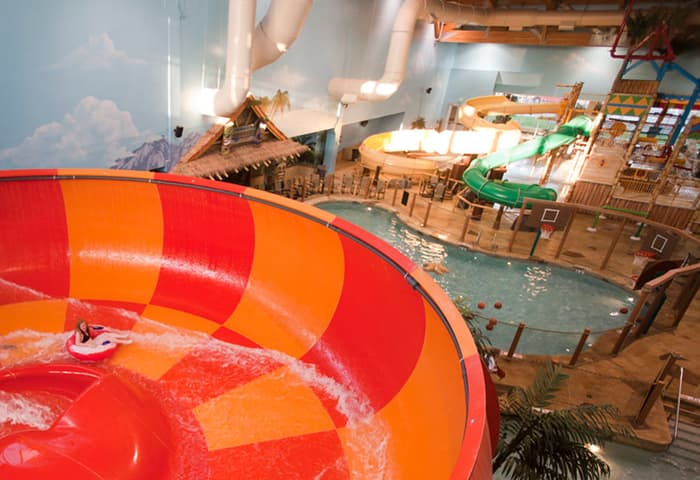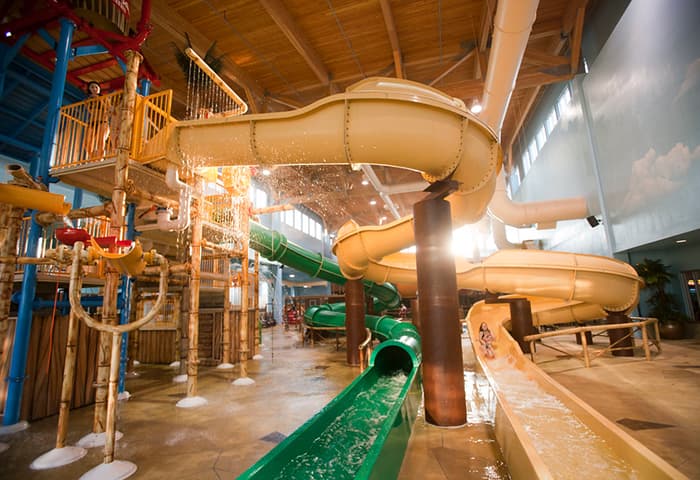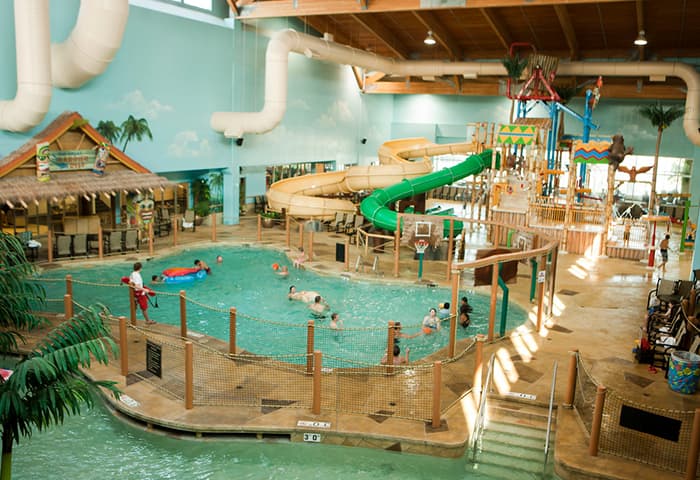 You may also be interested in learning about these innovative projects.
Are you looking for a streamlined waterpark design-build solution? Neuman Group can help.
Get in touch