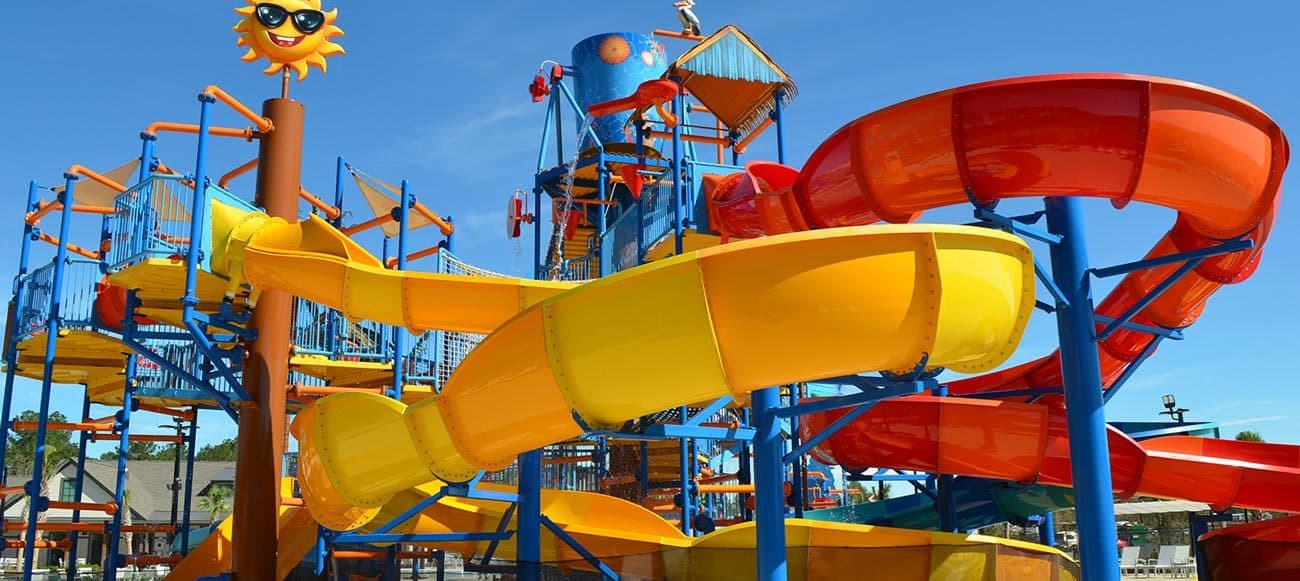 Carolina Pines provides the best of Myrtle Beach at an upscale family-friendly RV resort. Because Carolina Pines is not located on the ocean, they sought to construct a family-focused waterpark that would entertain guests.

Families will appreciate the 2,486 SF splash pad with 16 geysers, tot slide, and geometric spray features sure to provide hours of safe fun and aquatic play for parents and kids alike.
Across from the tot splash pad, is a 6,321 SF zero-depth entry family activity pool, with ten geysers, a kiddie slide, and three-sided basketball hoops in the 4' deep end. For those interested in relaxing the activity pool is surrounded by mini cabanas, and relaxing pool chairs just feet away from snacks and beverages from the nearby restaurants.
In the center of Carolina Splash is the star attraction, an 11,185 SF wet deck with a multi-level interactive play structure. Vibrant seaside murals, palm trees, smiling suns, and pelicans, decorate the citrus-colored sprawling play structure. The play structure features activities for all ages and includes numerous spray features, geysers, bridges, five runout slides, and an enormous 350-gallon dumping bucket.
Tom O'Branovic, the Vice President of Sun Communities Inc., said he heard high praise of the new facilities, staff, and the overall experience of Carolina Pines. After opening weekend O'Branovic reports, every weekend is completely booked for the next six months, and 80% of weekdays are filled.
Project Highlights
6,321 SF Activity Pool with Zero-Depth Entry, 1 Kiddie Slide, 10 Geysers, 2,486 SF Splash Pad with 16 Geysers, and 10 Interactive Water Features, 11,185 SF Wet Surface Area Play Structure with 5 Runout Slides, and Dumping Bucket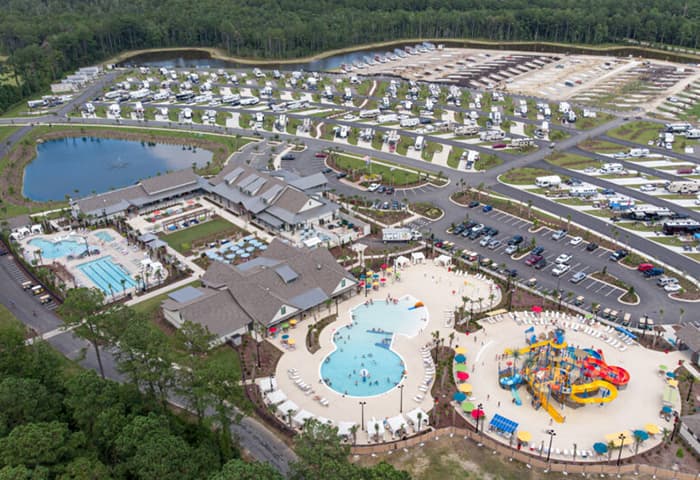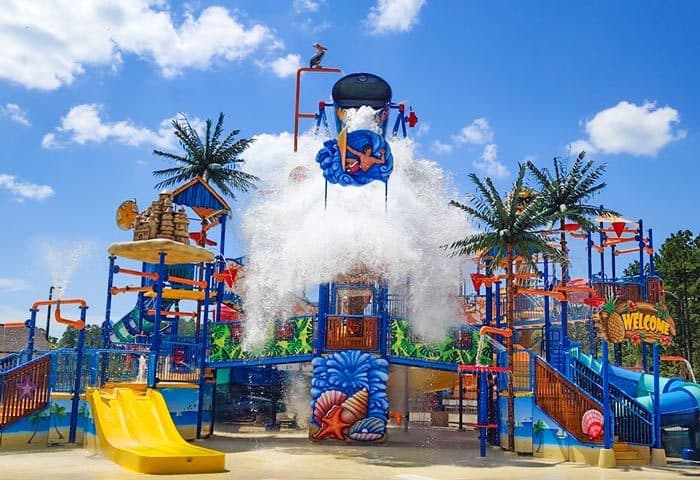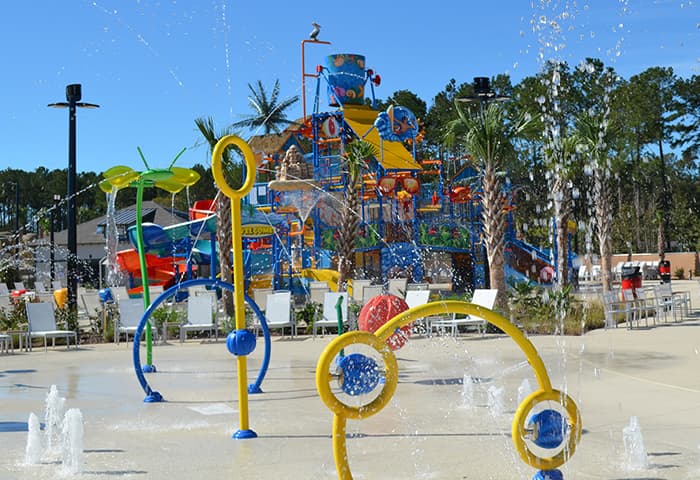 You may also be interested in learning about these innovative projects.
Are you looking for a streamlined waterpark design-build solution? Neuman Group can help.
Get in touch