Dorney Park & Wildwater Kingdom
Operating as an amusement park since the 1880s, The Wildwater Kingdom waterpark opened as the first seasonal waterpark of its magnitude in the Northeast 100 years later. Initially, the waterpark had body slides, speed slides, three activity pools and a tubing attraction, among others. However, the pinnacle of fascination was always the giant wave pool.
A decade later, Neuman Group designed and built another wave pool and renovated the existing one, replacing the old hydraulic wave-making system with a pneumatic one that reduced the pool volume by 50 percent. Geysers and wall sprays were added in the shallow end, and private cabanas, available for rent, were set up along the deck. Neuman Group continues to work with Cedar Fair Entertainment Company to update this park and maintain its status as a regional icon.
Project Highlights
Amenities: 21,882-square-foot wave pool: 8 wall sprays, 22 geysers, 5,900-square-foot kiddie play area, 380-square-foot toddler play area, 237 LF inner tube slide, Mat Racer Slide Tornado Slide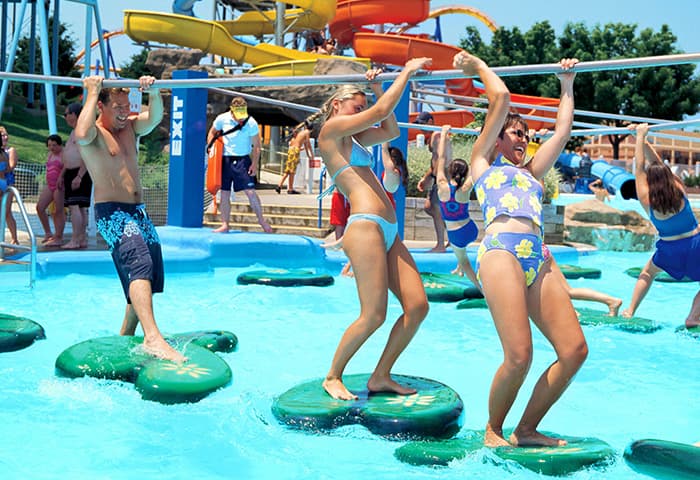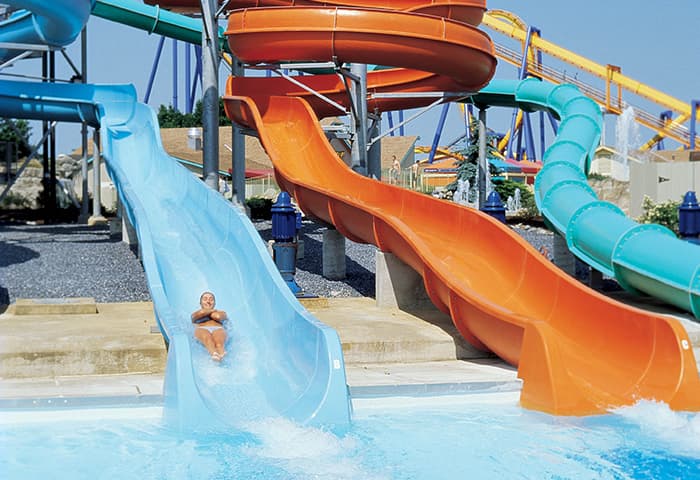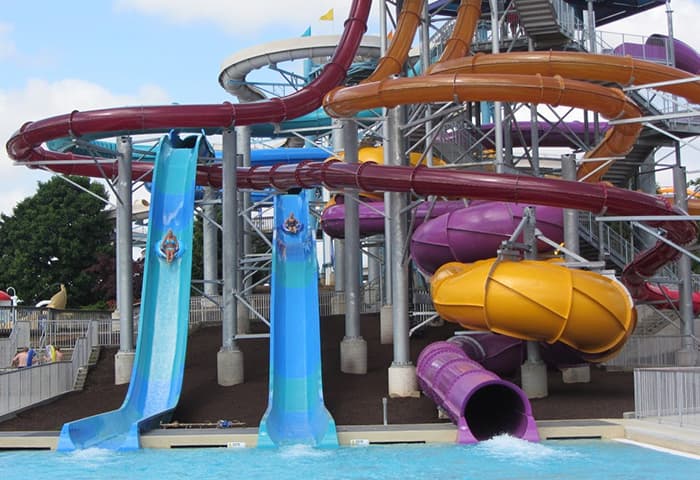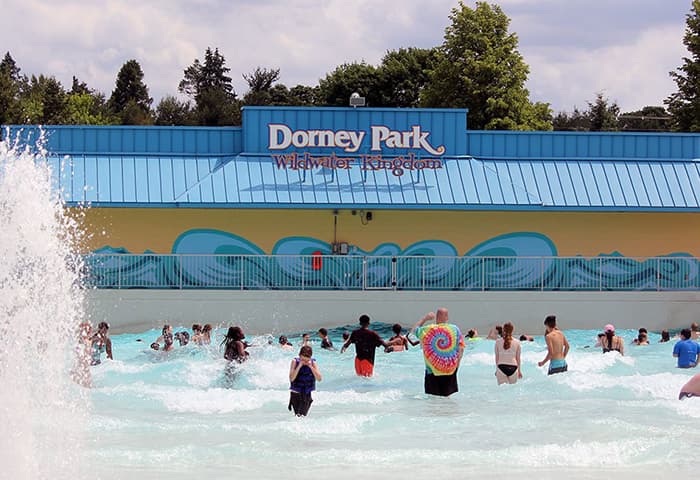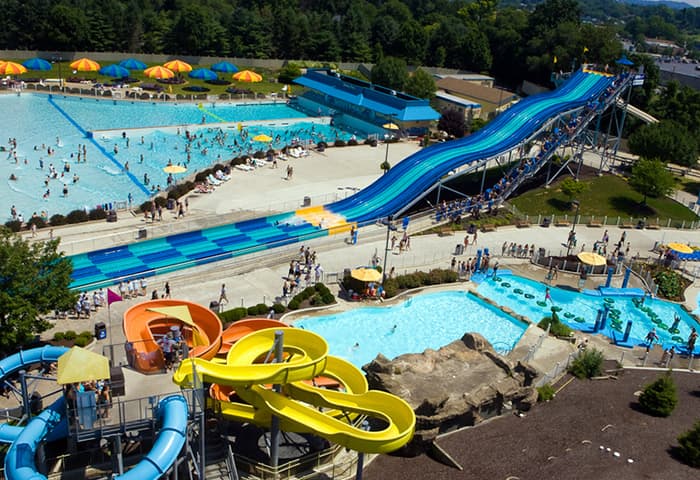 You may also be interested in learning about these innovative projects.
Are you looking for a streamlined waterpark design-build solution? Neuman Group can help.
Get in touch