Three Bear Lodge Water & Theme Park at Holiday Inn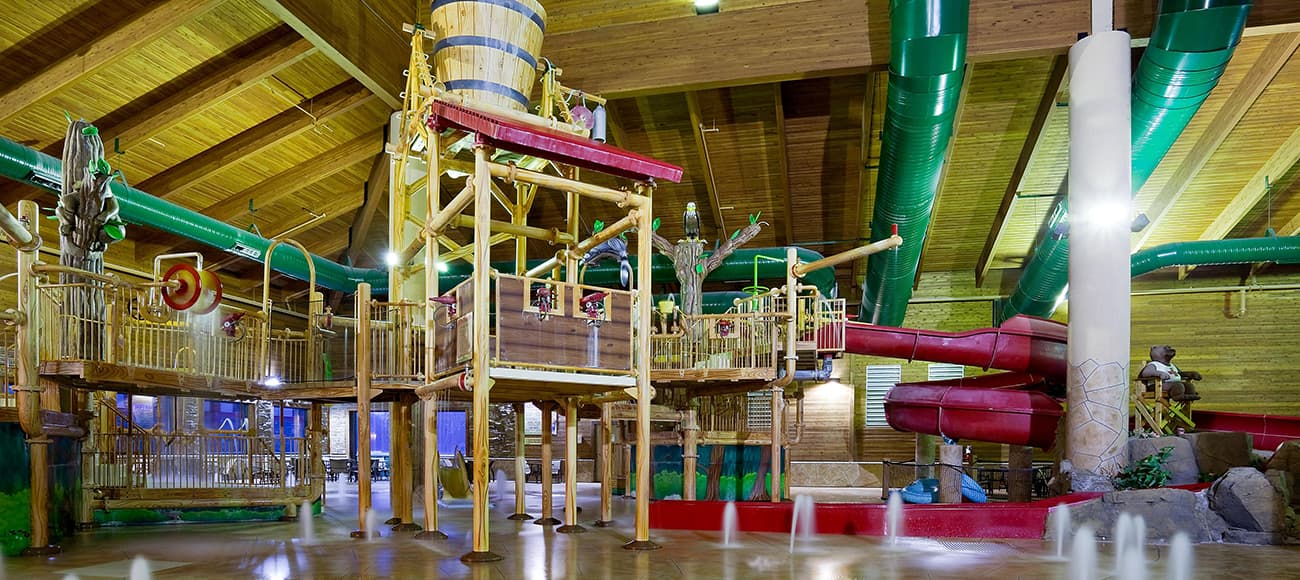 The Three Bear Lodge Water Park at the Holiday Inn Express Hotel & Suites has been built with families in mind and designed to keep all members comfortable and entertained.
The Big Splash interactive water fort features a 1,000-gallon bucket that dumps water on guests beneath it every few minutes. More than 300 feet of water slides twist in, out and back into the building––a perfect ride for thrill seekers. Each of the two hot tubs can accommodate 18 people, and the activity pool features a water walk, floatables and basketball hoops. The lazy river is also available for a relaxing float. There's something for everyone to do at The Three Bear Lodge in Baxter.
Project Highlights
Amenities: 1,126-square-foot activity pool: floatable snake, water walk - turtle, beaver, frog, 2 basketball hoops, lazy river/plunge: SCS Pipe Falls, SCS Dumping Bucket, 5 wall sprays, water rapid, inner tube slide, body slide, lower whirlpool, upper whirlpool, tumble buckets, 24 geysers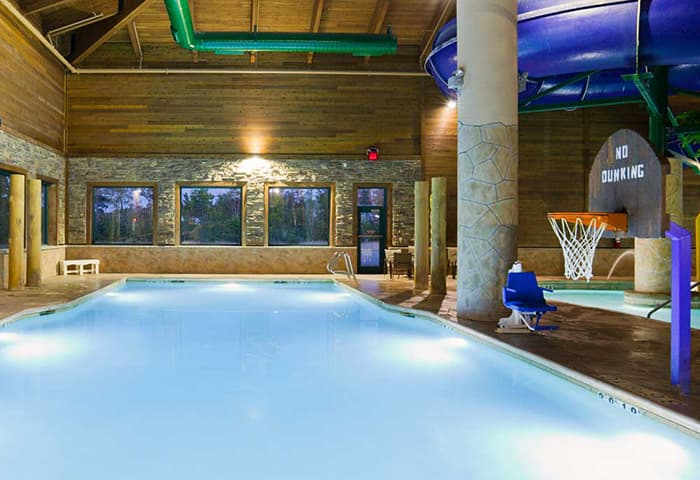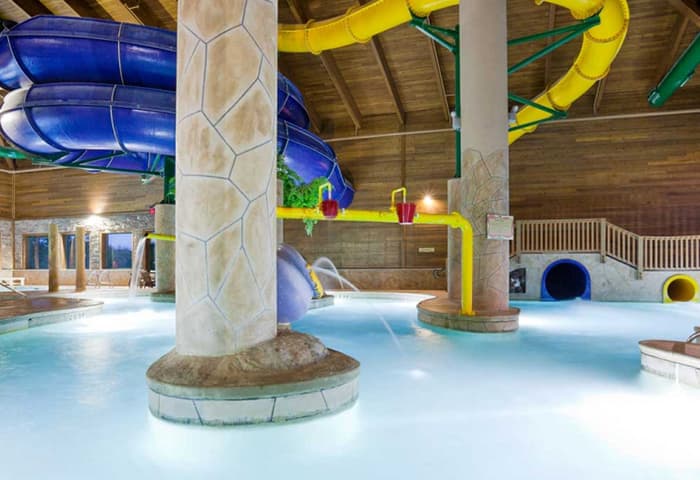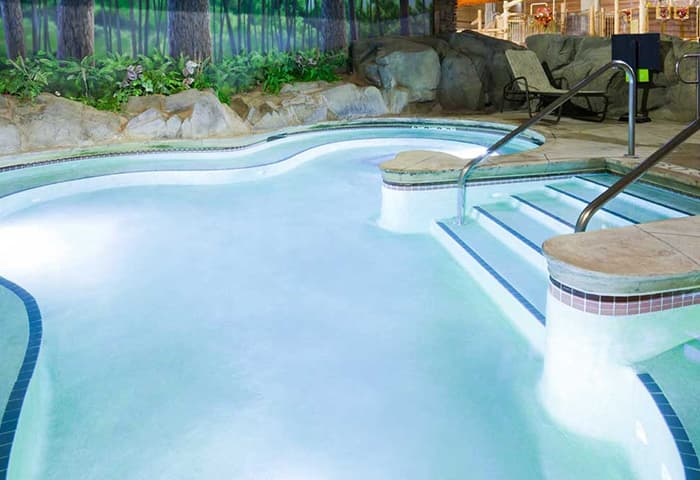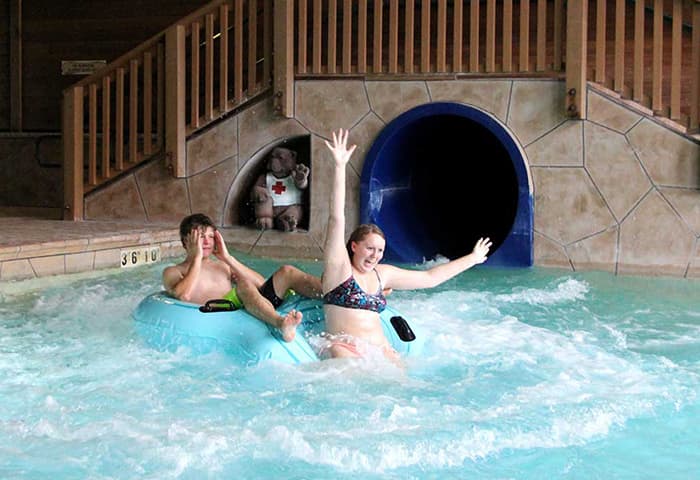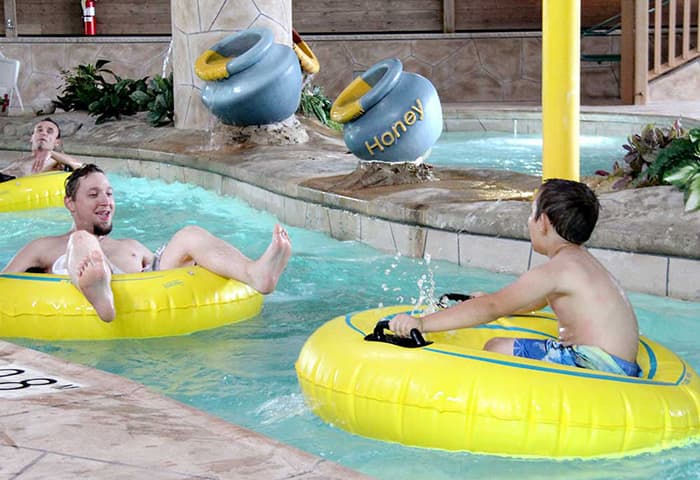 You may also be interested in learning about these innovative projects.
Are you looking for a streamlined waterpark design-build solution? Neuman Group can help.
Get in touch