Great Wolf Lodge® Resorts - Traverse City, MI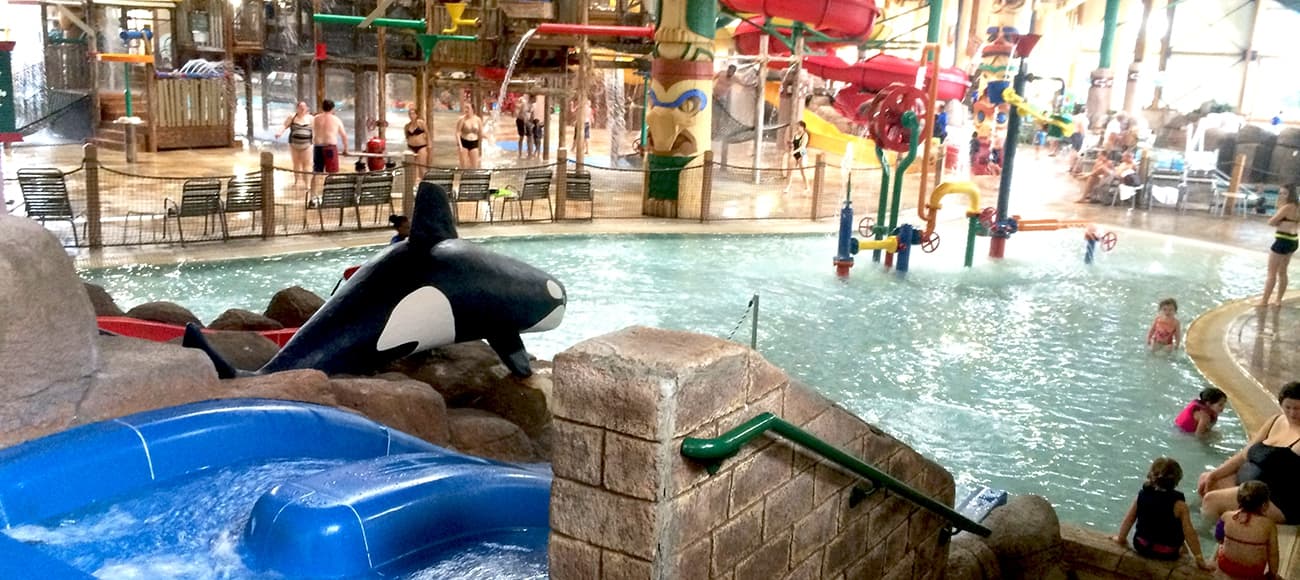 Great Wolf Resorts, Inc. (GWR) is recognized as North America's largest family of indoor waterpark resorts and Neuman Group has a strong on-going relationship with their leadership team. This dynamic relationship has resulted in the successful design and development of all Great Wolf Resorts locations, representing over $130 Million in waterpark construction.
Other Great Wolf properties completed by WTI & Neuman Group:
East: Atlanta/LaGrange, GA; Charlotte/Concord, NC; Cincinnati/Mason, OH; Fitchburg, MA; Pocono Mountains, PA; Sandusky, OH; Williamsburg, VA
Midwest: Bloomington, MN; Chicago/Gurnee, IL; Grapevine, TX; Kansas City, KS; Wisconsin Dells, WI
Mountain: Colorado Springs, CO
Pacific: Anaheim, CA; Grand Mound, WA
Canada: Niagara Falls, Ontario
Project Highlights
Waterpark net area: 36,900 square feet
Amenities: indoor: 251 LF Crooked Creek Laaazy River™, 5,785-square-foot Fort MacKenzie™ area: a 4-story interactive tree fort, various themed iconic slides, 2,647-square-foot activity pool, 2,115-square-foot children's activity pool, 363-square-foot upper whirlpool with waterfall, 381-square-foot lower whirlpool with waterfall
Outdoor: 2,314-square-foot leisure pool, 314-square-foot spray ground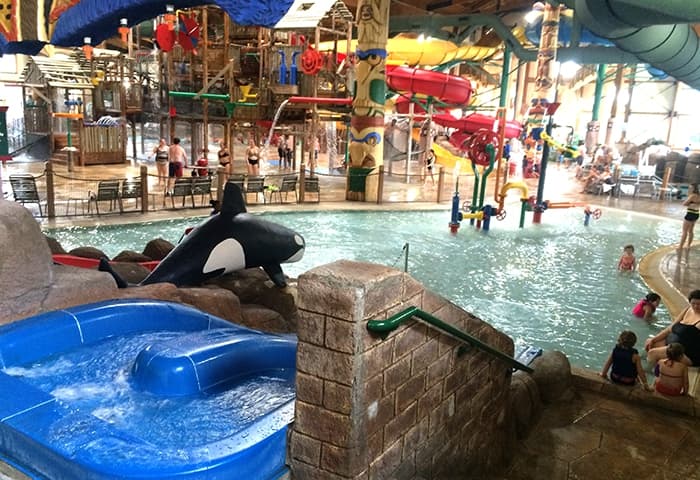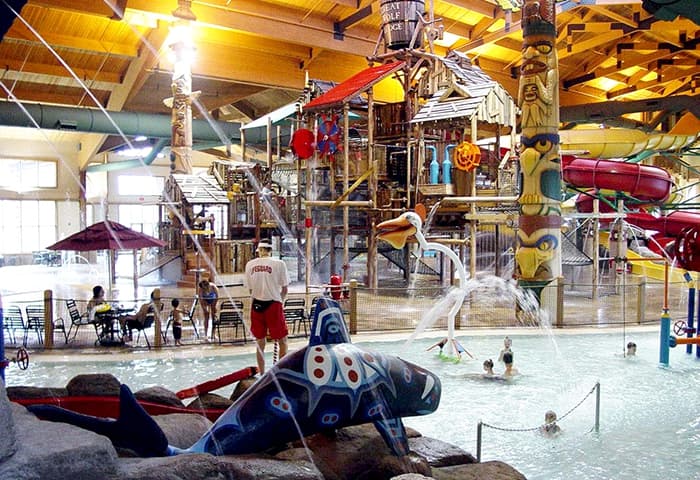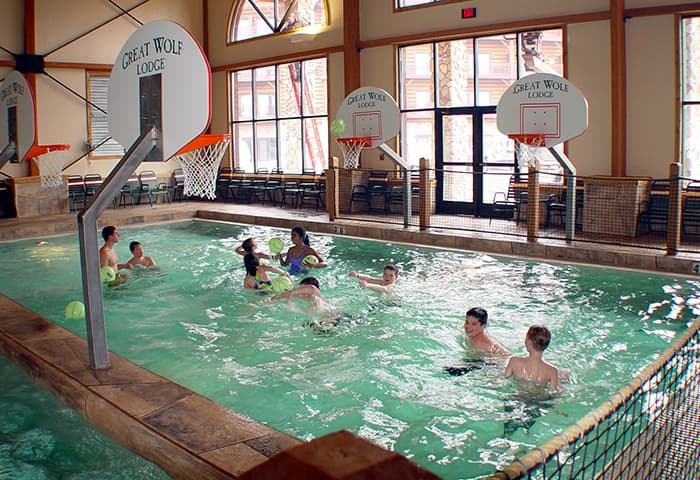 You may also be interested in learning about these innovative projects.
Are you looking for a streamlined waterpark design-build solution? Neuman Group can help.
Get in touch