Rapid River Waterpark at Comfort Suites Hotel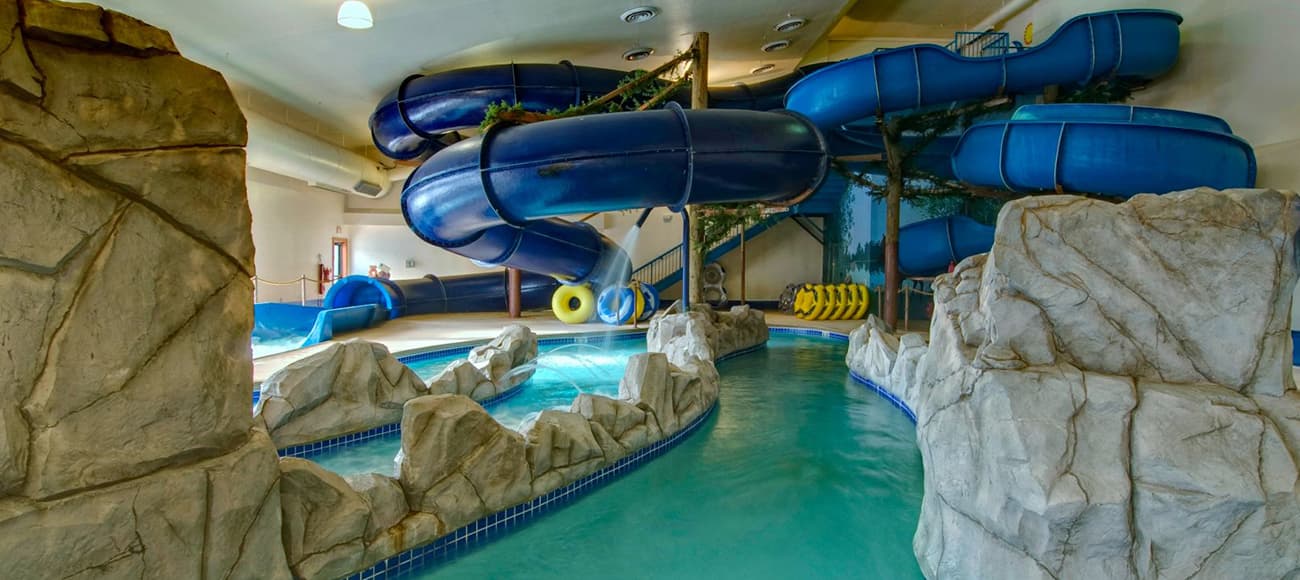 The Comfort Suites / Rapid River Lodge of Baxter is one of Northern Minnesota's most unique hotels and waterparks. The 68-room hotel offers a fitness center, arcade room, conference room and Rapid River Waterpark, which opened in August 2000.
The 13,000-square-foot indoor waterpark boasts a 250-foot tube slide, 182-foot body slide, a lazy river with waterfall and rapids and a 1,300-square-foot activity pool. Children can enjoy playing on a variety of rope bridges, rope ladders and tree houses, complete with interactive water rifles and spray tubes. Children and adults alike can relax in the indoor/outdoor whirlpool connected by a swim channel. There's fun for everyone at the Rapid River Waterpark.
Project Highlights
Amenities: 1,300-square-foot activity/leisure pool: 182 LF open body slide, 250 LF tube slide, zero depth entry, themed kiddie slides, floatables, 2 landing forts, 5 geysers, 2 water basketball hoops, 250 LF lazy river: rocks, rapids and waterfalls, 253-square-foot indoor/outdoor whirlpool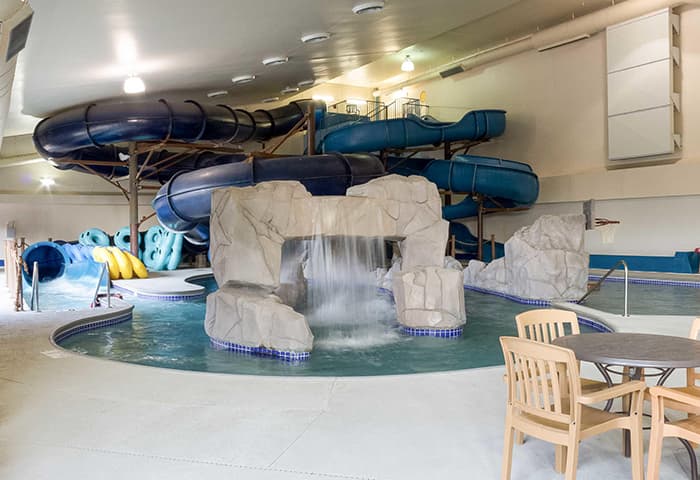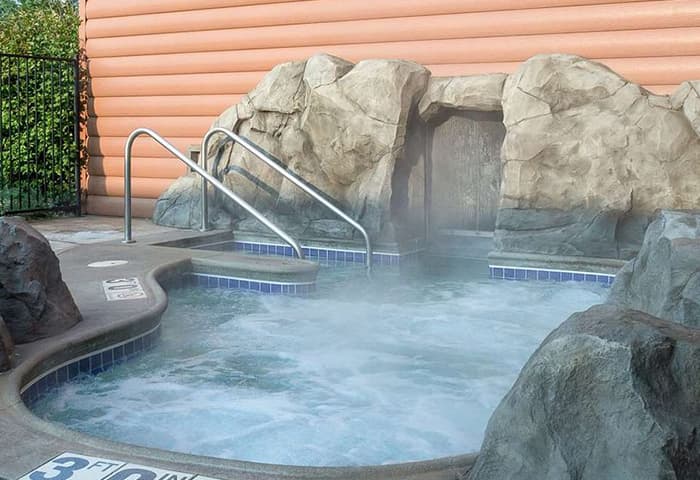 You may also be interested in learning about these innovative projects.
Are you looking for a streamlined waterpark design-build solution? Neuman Group can help.
Get in touch